Programming of robots with an off-line programming software can be up to 10 times faster than programming by teaching pendant, not to mention the time gained by not immobilizing the robot. Because of the flexibility it brings to manufacturing, off-line programming enables you to robotize small series. However, implementation of this programming method cannot be improvised. This approach has repercussions for the entire design and manufacturing process. So what are the requirements for successful integration of off-line programming? Here are the keys to a successful off-line programming project.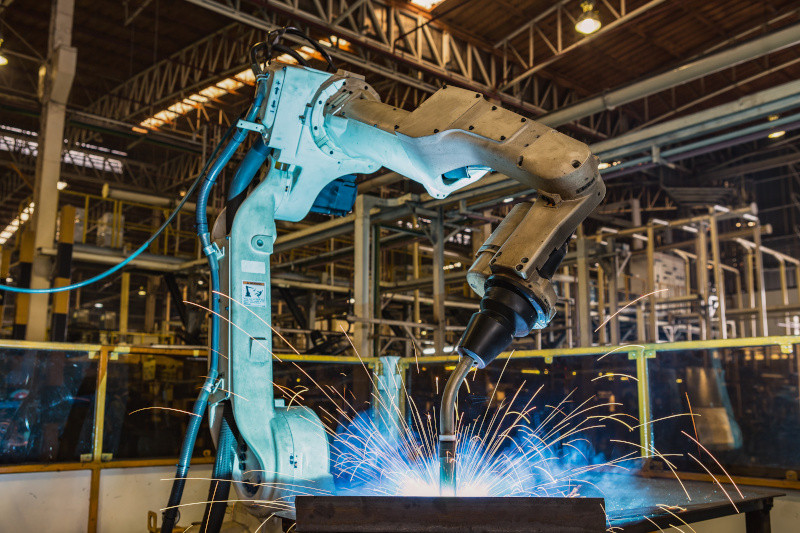 1- Take off-line programming into account from the start of the robotization project
2- Guarantee precise mechanical and software calibrations
3- Be able to customize the software solution according to need
4- Be able to count on competent and responsive technical support
5- Train and motivate programmers
Alma, the pioneering specialist in off-line programming of welding robots
Alma became involved in developing an off-line programming solution for welding robots in partnership with the "Institut de Soudure" as early as 1994, after being contacted by a Grenoble company. On the basis of its expertise in robotics and its know-how in calculating robot trajectories to avoid obstacles, Alma developed a comprehensive high performance solution incorporating all the functionalities of the welding profession. Today the Almacam Weld off-line programming software is used by many industrial companies in more than 10 countries. Alma has also established partnerships with several robot integration and construction companies. Alma's teams take great care to support their customers through all the stages of their project to deploy off-line programming, from defining needs to transferring skills and providing user support.
Read also : Why is off-line programming vital in a robotic welding project?
View all posts