From quotation to workshop, the entire digital sheet metal chain with Almacam!
At AlmaCAM USA's booth at Fabtech 2023 in Chicago, all the software applications for 2D/3D cutting, sheet metal work and mechanical welding integrated to the new generation Almacam suite will be in the spotlight!
Almacam is designed to program all machines and robots with maximum automation and flexibility. The system integrates with all information systems (ERP, CAPM, MES, etc.) and includes advanced modules for sheet metal quoting and production optimization. Almacam provides complete traceability of production data and meets all the challenges of Industry 4.0.
Almacam's main functional areas:
Nesting and programming of 2D cutting machines (laser, plasma, oxycutting, waterjet), punching and routing (Almacam Cut/Punch/Routing).
Import of 3D CAD assemblies and unfolding of sheet metal parts (Assembly2cam, Unfold).
Management of manufacturing launches and sheet metal stocks and integration with ERP.
Sheet metal quoting and management of quotation requests via the web (Almaquote, Webquote).
Programming of 3D cutting machines including tube and profile cutting machines (Almacam Tube and Almacam Space Cut).
Offline programming of welding robots (Almacam Weld).
The new features of Almacam version 4.0 will be demonstrated at the booth. Not to be missed, the new interface for editing quotes in Almaquote and new features to make quotations even faster and more accurate, whether you are a subcontractor or a manufacturer:
Quote information visible at a glance.
Management of multi-level BOMs with the associated operations.
Possibility to reuse existing BOMs in the future.
Graphics tools to analyze key information relating to quotes.
Direct connection to the Assembly2cam CAD assembly importing module.
With Almaquote, Alma also provides Webquote, a web service that automates the preparation and processing of quotes and facilitates exchanges between subcontractors and ordering parties.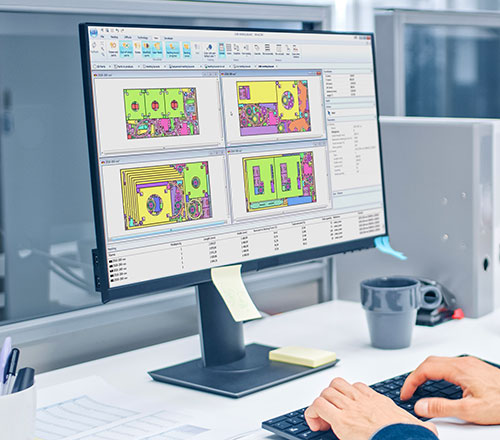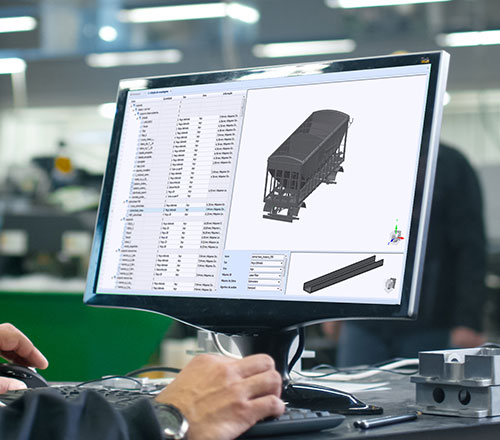 Another focus will be on the iconic Nest&Cut web application. With Nest&Cut, any company involved in cutting flat materials can access the best nesting algorithms to reduce raw material costs without investing in a costly "heavy client" solution. Nest&Cut exploits all the power of the Cloud to optimize not only nesting computation times but also the time required to process and automatically clean the DXF geometries transferred by the user. Nest&Cut exports DXF nesting layouts or optimized NC code for cutting machines such as Amada, Bystronic, Flow or Hypertherm, as well as GCode. An interactive simulation enables users to view the machine movements and a detailed PDF report helps workshop operators control the production.
At last, AlmaCAM USA will demonstrate RoboWave Bending, the innovative software application for robotic bending. This solution enables the automatic programming of robotic bending cells at every step of production, from pick-up and palletization to real-time communication with the robot.
View all news