With the help of IAMS, its South Korean reseller, in the end of 2019 Alma has entered into a partnership with Prime Engineering, a leading Korean manufacturer of stone processing machinery. Prime Engineering has decided to promote the Almacam Cut software along with its waterjet cutting machine aimed at cutting marble. Given the success of this first collaboration, Alma is expected to provide its 3D software to drive Prime Engineering's new 5 axes waterjet cutting machine, currently under development.
M. Gwang-guk, Lee, Director of Prime Engineering and M. Taehan, Lee, Technical Manager, have been so kind as to answer our questions about this success story.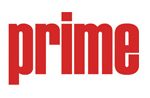 Prime Engineering has been one of the leading Korean manufacturers of stone processing machines for many years thanks to constant research and development efforts, continuous improvements, a strong commitment to provide high quality services and business management philosophy supported by the President and founder of Prime Engineering and all the employees of the company.
Dear MM. Gwang-guk, Lee and Taehan, Lee, why did Prime Engineering change from your existing CAM software to Almacam?
Gwang-guk, Lee: We found in the Almacam software a very convenient nesting, versatile features and options that we didn't have in the software we used to integrate. It was difficult to find a new CAM system but the company IAMS helped us promptly and efficiently. They introduced Almacam to us and we decided to adopt it.
Taehan, Lee: I had been using another CAM software, it was poor and expensive, it had many bugs and very few features. So we have assessed Almacam carefully, we have checked that it is well adapted to waterjet cutting, and we finally chose it.

Which Almacam features were customized for Prime Engineering?
Taehan, Lee: Some customizations have been made to meet very specific requirements of our customers in terms of process. For example:
An application that allows importing several drawings from a folder and automatically creating a nesting order.
Development of custom models from which users fill in parameters to automatically generate the parts.
Customization of the post processor to allow the modification of the origin coordinates according to the position of a part on the machine.
Connection between Almacam and the Fanuc controller to shift the coordinates of the machine to the right place.
Which advantages and benefits of Almacam can you point out after these developments have been completed?
Gwang-guk, Lee: I think that stability is the greatest advantage of Almacam. So far, after the machine installation, no claim has been received from our customer. By learning to use all the Almacam functions, we will discover all its advantages.
Taehan, Lee: Although it is difficult to be exhaustive, Almacam is quite interesting because it provides more functions than other existing CAM solutions. For example, unlike other existing CAM solutions, Almacam allows managing lead-ins/lead-outs characteristics and visualizing the lead-ins/outs. Moreover, lead-ins/outs are well managed in the NC code – which is not often the case with other CAM solutions. I think one of the most powerful functions of Almacam is related to the nesting capabilities, which we haven't fully explored yet.
Have you received feedback from your customer regarding productivity gains through the use of your machine and Almacam?
Taehan, Lee: With only one customer installation, we lack hindsight but it is quite promising.
Gwang-guk, Lee: Our water jet machine used in combination with Almacam has solved customer problems in terms of production requirements and very specific stone material constraints. In addition, it has reduced material waste, which has resulted in environmental benefits.
We sincerely appreciate Alma's hard work and dedication to adapt Almacam to our requirements. Thanks to Alma, our project has been a success and we are looking forward to pursuing this good work and positive relationship in the future.
View all news