Sheet metal CAD/CAM, Robotics, Nesting… With the latest modules of the CAD/CAM software suite Almacam, virtual reality of robotic simulation and the worldwide preview of web-based automatic nesting application Nest&Cut, there will be innovations in all areas at Alma's booth in Hannover.
Alma will present in EuroBLECH the latest developments of its new generation CAD/CAM software Almacam for cutting, sheet metal working and mechanical welding. Almacam is an integrated system in which Alma's CAD/CAM applications (2D cutting, punching, 5-axis and tube cutting, OLP of welding robots, etc.) exploits a secured data management environment. The system is designed to structure the programming process and program all machines with maximum automation and flexibility. Almacam integrates with all the information systems (ERP, CAD, MES, etc.) and includes modules for quotation (almaQuote) and production control. Almacam allows for complete traceability of production data and meets the industry 4.0 challenges.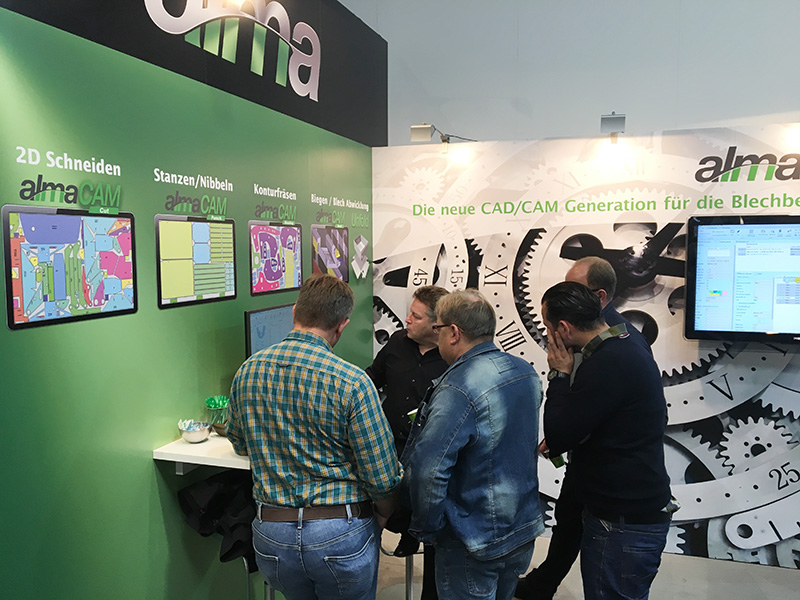 Alma, a specialist in programming 3D machines and robots, will host a spectacular virtual reality experience in its booth based on the off-line programming software, Almacam Weld. Guaranteed sensation for the visitors as they will be fully immersed in a robotic welding cell! Beyond the fun part, this complimentary tool for OLP software, opens up new perspectives for robotic simulation. This exploratory project testifies Alma's commitment towards finding new ideas to improve the efficiency of its robotics software and also the user experience.
EuroBLECH will also be the opportunity for Alma to showcase a preview of its new web-based automatic nesting application Nest&Cut.  With Nest&Cut, any company involved in the cutting of flat materials will be able from anywhere in the world to easily access the best automatic nesting algorithms for reducing raw material costs, without investing in a costly solution. Thanks to its unique expertise in cutting optimization, with Nest&Cut Alma aims to become the market leader in online nesting and be strongly positioned in the SaaS CAM software market.
Alma will be exhibiting at EuroBLECH with Asco Data, an experienced player in the sheet metal CAD/CAM market in Germany that joined the Alma group in 2017. As a result of this union the group gains unparalleled expertise in cutting, sheet metal and robotics, and offers a broader range of sheet metal CAD/CAM software.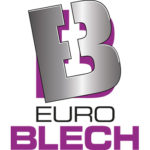 Hannover, Germany
23/26 October 2018
Hall 11 Stand G101
View all news