Thanks to the partnership between SAIELO and Alma, Tamari Industry Co Ltd, a Japanese company specialized in laser applications for sheet metal machining, has decided to integrate Alma software solutions in its range of 5-axis machines and robots.
A year ago, Alma signed a major distribution agreement in Japan with SAIELO, a leading CAD/CAM software integrator strongly established in Japan and Asia. While reselling Alma software products to Japanese industrial manufacturers equipped with cutting machines, SAIELO is also very active with sheet metal machines manufacturers. Thus, SAIELO has introduced Alma to Tamari Industry Co Ltd, a manufacturer and integrator of machines and robots using the laser technology for the metal work including the cutting, welding, surface processing, hardening etc.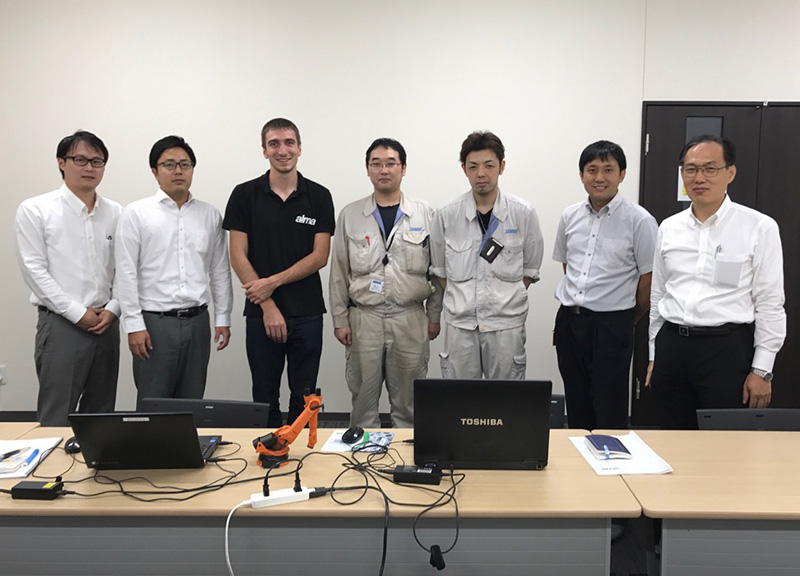 Totally convinced by the performance and usability of Alma's software products after a successful demonstration of a 5-axis laser cutting machine control during the MF-Tokyo exhibition in June 2017, Tamari Industry wanted to integrate them in its cutting and welding robots.
Therefore, Tamari Industry will propose Alma's solution to customers equipped with its 5-axis laser cutting and welding machines as well as with its robotized cells for laser welding using a 6-axis polyarticulated robot. Technicians of Tamari Industry Co Ltd have completed a training to Alma's products with an application engineer of Alma. Progressively, SAIELO will take over for Alma products installation and support with end customers of Tamari Industry.
View all news